iWeek – from 7-11 September, at the Spier Hotel in Cape Town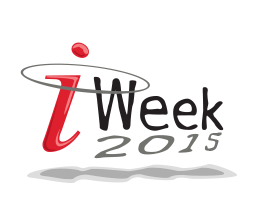 Each year, ISOC-ZA partners with ISPA and most of South Africa's Internet organisations for the annual week long get together at iWeek. If you have an interest in Internet technology, governance or just for an opportunity to discuss how the Internet develops in South Africa, you should attend iWeek. Sessions on this year's program which are of interest to South African netizens:
Tuesday, 8 September:
· ISOC day-long emerging technologies ION event for a detailed look at DNSSec and IPv6.
Wednesday, 9 September:
· The ZA Central Registry hosts a 25-year retrospective on the history of the .ZA country domain.
· The ZA Domain Name Authority hosts a workshop looking at potential new second-level .ZA domains.
Thursday, 10 September:
· SA Internet Under Siege – a panel discussion looking at online content regulation.
· Opportunities for entrepreneurs in the telecommunications and domain name industries.
· ICT Development Forum – this year the forum focuses on strengthening the role played by women in ICT.
iWeek 2015 takes place from 7-11 September, at the Spier Hotel in Cape Town. Thanks to the support of iWeek's hosts — ISPA, INX-ZA and ZACR — and the iWeek sponsors, attendance at the event is completely free to anyone with an interest in the Internet.
The iWeek 2015 is currently open for pre-registration here: http://www.iweek.org.za
Write a comment
You need to login to post comments!